January, 2020 was an important month for team APIMatic as we:
Completed another year of APIMatic in Pakistan, leading to our 4 year anniversary
Moved to a new office space
For more than a year, our team had been super excited to move to the new space. Everyone was flowing with ideas, enthusiasm and zeal, all of which we got translated to a well rounded design that suited our entire team.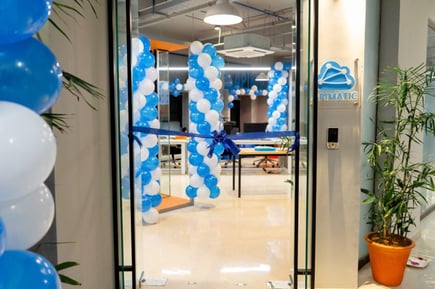 Since our teams work in such close collaboration with each other, we went for an open-floor plan. And the energy on the floor is simply amazing. Everyone is buzzing with ideas, brainstorming, helping each other out to solve problems and come with solutions, working as one big unit.
At APIMatic we have always put people and human experience at the center of everything and got the space designed to reflect those values. There is something for everyone, silent corners, calling pods, rec rooms, huddle area, kitchenette, sleep bunkers you name it.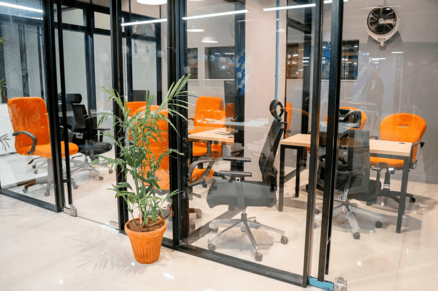 A Day for Families
So an office that amazing and that too coinciding with our 4th birthday? We could not let that go and threw a big party to celebrate it. We dedicated the day to our families, who have been instrumental in our success from day one, and who share the same dream and same passion with us. It was great to have them around while we looked back at our achievements and learnings of the past, and the exciting plans of the future.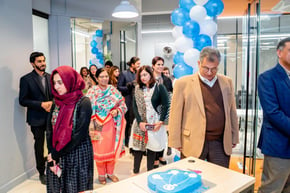 Words of Wisdom
At the event we were joined by some big names including Kalsoom Lakhani, founder and CEO at i2i Ventures. She delivered an excellent speech encouraging entrepreneurs from Pakistan to go change the world and perceptions out there for once and forever.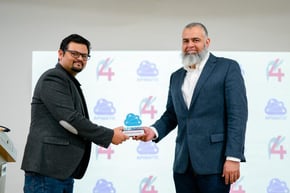 DG R&D from HEC, Pakistan, Dr. Zain ul Abideen, talked about the Higher Education initiatives on top of funding degrees to facilitate more inventors, something which was applauded by all.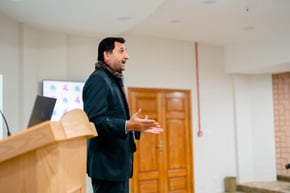 Mr Muhammad Ali Muhammad, the Head of Research at NUST, was delighted by the promise the youth of Pakistan is showing, applying their takeaways from academia to markets and promised to kickstart more initiatives that would nourish all such aspirants.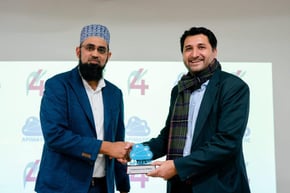 Our VP of Business and Strategy, Ameer Hassan, shed light on the outstanding statistics of 2019, while Obaidullah Khuwaja, Senior Product Manager at Polly talked about the importance of innovation, product management and making the right decisions when it comes to scaling a product. At the end, our founder Adeel Ali talked about his drive behind it all, and the passion of going from being a tool user to a tool creator. He thanked HEC Pakistan for the scholarship which laid the basis of this multinational venture. Adeel concluded by elucidating the potential impact that startups like APIMatic could create by increasing exports and creating skilled resources in the country.
The Inauguration & Annual Awards
This was followed by the inauguration of the new office, where after the guests were given the tour of your office space followed by refreshments.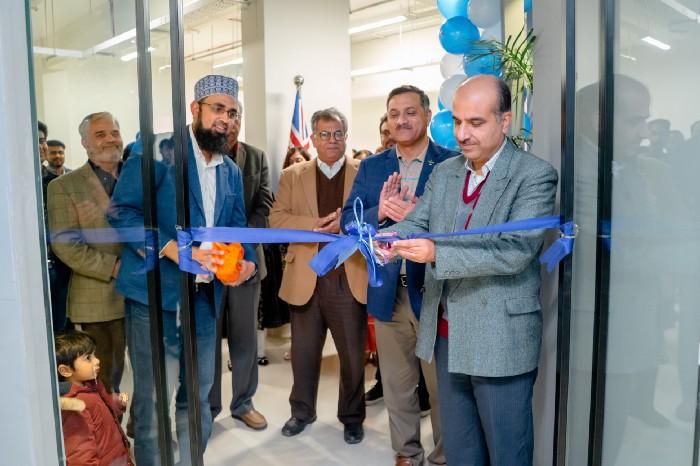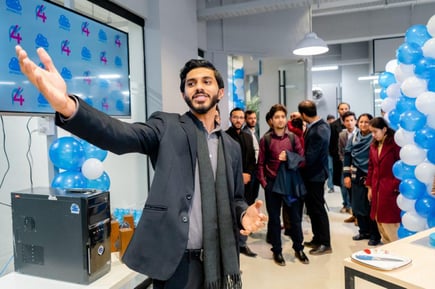 The event concluded with annual awards for the people who have been here for us for the past 4 years, and those who had a great 2019 with APIMatic, a tradition that takes place every year at our anniversaries.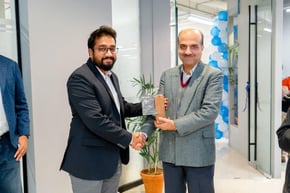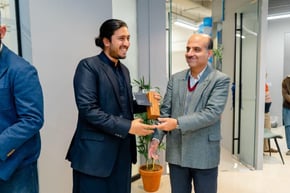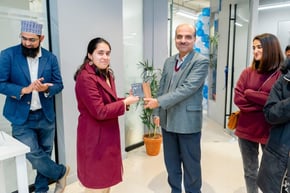 As we head into 2020, as a team are more excited than ever to unlock more opportunities, explore more horizons and grow at unprecedented rates, outdoing our performance of the year before.
Think you can help us achieve even more? Head on to our Careers Page and apply away to a position that suits you best. We are hiring!